The foundation of Root 73 has always been our open-door ethos and our focus on artist development. We feel that artist development is a missing piece in the music industry, it's a vital element to any artists' journey. We are proud to have nurtured the talents of some of London's most exciting artists currently releasing music.
We always find the time and energy to welcome new artists into the fold – the door is always open to young artists who are serious about their craft. We give them space to write and record, access to high quality equipment and a wealth of industry experience, and crucially we give them time. 
We also offer them opportunities to collaborate with more established artists, showcase their work at concerts, and be a part of a wider community of artists who are keen to network, exchange ideas, and cross-promote. 
We understand that every artist has a unique journey, style, and set of requirements. We work with artists from their nascent stages, finding and seeking out emerging talents and nurturing their creative flares, right through to the more experienced artists who we work with on an entirely different basis.
Enny's music was discovered by Paya in 2019 at Reprezent Radio, who then subsequently reached out and offered to produce for her. After a few meetings, Enny came to the ROOT 73 studio and was introduced to and welcomed by the community here. She quickly began working on music with Paya, who also became her manager alongside Asher. 


At ROOT 73, Enny found a solid community of artists who were ready to share, listen and support. She found a fully equipped recording studio ready for bookings at no cost. She found an events organisation, putting on regular nights where she could perform and share her art with an engaged audience. She found musicians, producers, singers, rappers, videographers designers, marketeers, pluggers and PR's, ready to assist with her creations.
Enny began working on her debut EP in 2019, and at the beginning of 2020 started preparing for her debut single release 'He's Not Into You'. ROOT 73 pulled together and coordinated the video production, assisted with the creation of artwork, and facilitated the recording and mixing sessions. We also pulled together a timeline, created marketing assets, and engaged press and radio teams to help promote the release.
'He's Not Into You' was ready to go when the pandemic struck – Enny decided to power through and continue with the release, which put her on the radar of FAMM (Jorja Smith's label), and the rest is history!
ROOT 73 started in a bedroom, doing the same work we do today. We have a track record of finding and developing talent which means we are already a trusted entity in this space. We have self-funded and crowdfunded all the way, building a brand, a network, a dedicated team and support base, a professional recording studio, and now, a record label. 
Once the music is ready for release, ROOT 73 engages a whole different set of teams and skills. For two years, we have been working in partnership with Ditto Music Publishing. This distribution package in conjunction with Ditto Music which means artists can monetize their work and access the industry at a professional level. We release music to streaming platforms, organize release plans, press releases, press shoots, radio plugging, videos and artwork.
We assist at every stage of the creation of a music release – from the production and writing of the music, to the recording, engineering, mixing and mastering. We also offer input and assistance regarding artwork and videos, write up time lines and create social media plans. We also draw on top level industry experience to explore all options available in terms of marketing.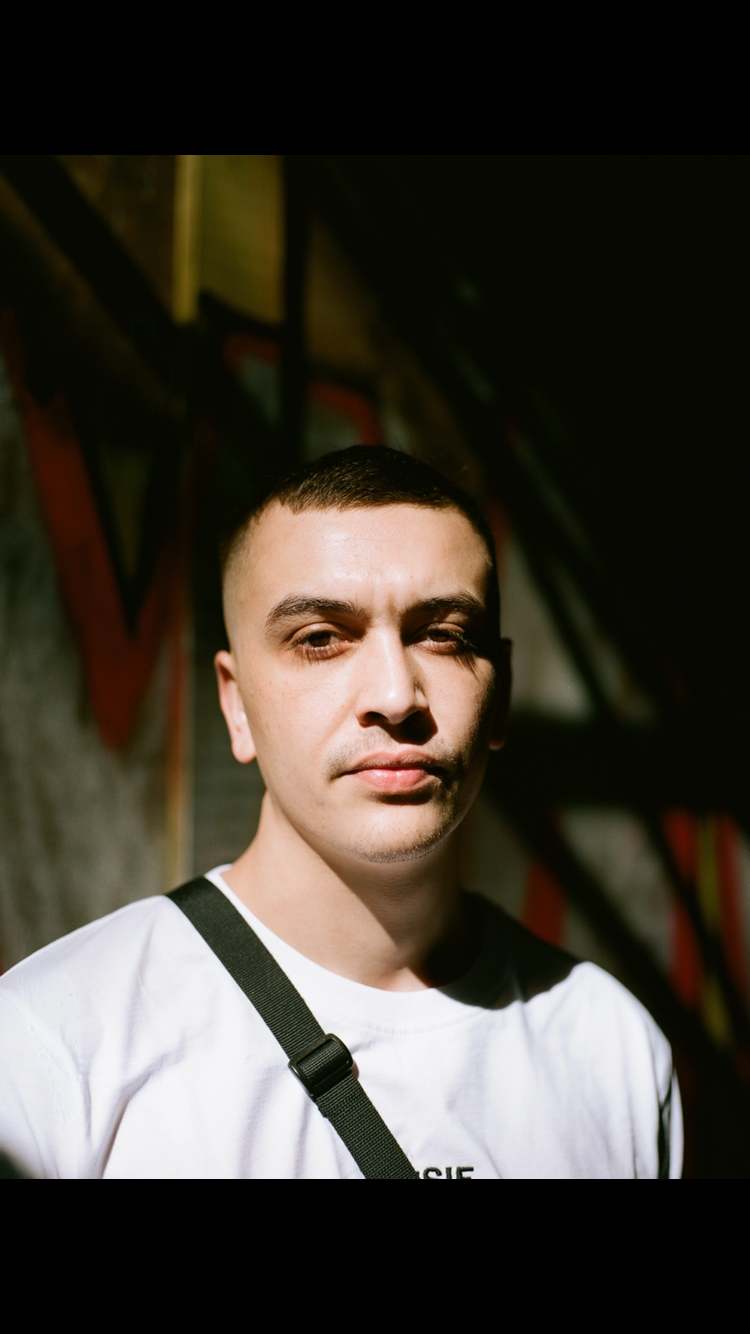 Manik MC has always been a part of the ROOT 73 community, recording and releasing a couple of songs during the early Soundcloud days of the organisation, performing at events, and contributing the collective vision. He has been writing and recording music since early teens, initially releasing music through a collective called Revival Records which gave him an understanding of the potential power of having a group to work within and to offer support.
He released his debut EP 'Midnight Express' independently, which featured Loyle Carner, led to national radio play, a Colors Berlin performance, and national tours, and has since streamed more than 6m times.


After a years hiatus working the 'Midnight Express', he began working on his next project 'Concrete Clouds' and approached ROOT 73 to bring the project together and assist with the release. 


We were more than happy to get involved, and started by helping Manik to develop the sound and offer support wherever needed, specifically with the release strategy. We coordinated the production of several music videos, organised studio iime, drew up a timeline, and set about bringing the project to life. Concrete Clouds spawned the hit 'Alchemy (feat. Maverick Sabre)' which is now one of Manik's most streamed tracks. 


Since the release of Concrete Clouds in October 2020, Manik has been back in the studio with several sessions a week, working on his next project (title TBA). We're really excited :)
Eerf Evil is a rapper and community organiser, working in the youth sector for over 10 years. He has been involved in music projects for years, and was working towards the release of his debut EP 'Calculated Outcomes' alongside producer Srigala in 2018. 
At the time, he was also working on music with producer Purple Cloud who introduced him to the ROOT 73 collective. We went to the launch party for the 'Calculated Outcomes EP' and spoke to Eerf about getting involved at ROOT 73, which led to the creation of The Silhouettes Project. 
Alongside his passion and drive for The Silhouettes Project, Eerf spent 2019 and 2020 redeveloping and finessing his sound at the ROOT 73 studio, working towards re-releasing the tape which he felt could do with more refining.
In January 2021, Eerf Evil & Srigala re-released Calculated Outcomes under the new name 'Ends & Beyond' to critical acclaim, winning the BBC Radio 1Xtra 'EP of the Week' accolade.