Manik MC is quietly making waves within the burgeoning UK rap scene.
Constantly influenced by relationships and his inner-city surroundings, Manik's principal inspiration has derived from contemporary social issues, from food banks to disability welfare cuts. Manik explores the marginalized and uncertain position of young people in Britain; a subject he is all too familiar with, having grown up as a young carer in the face of austerity. Through intricate rhymes and frank reflections, Manik reclaims and amplifies a collective voice frequently silenced.
After the release of his debut EP 'Midnight Express', Manik was co-signed by Loyle Carner, Jehst and COLORS. The release of his second body of work 'Concrete Clouds' in October 2020 was met with critical acclaim.
OHCEE / OUTRAGEOUS CLAIMS
Maya co-founded Root 73 as the first in-house engineer and producer. 
He has 4 years of experience helping artists fulfil the potential of their creative ideas. He specialises in Soul, R&B and Hip Hop, having produced many of the tracks released on our platform. Maya also works at Metropolis Studios in London.
Record producer and manager to ENNY, Paya has been working at ROOT 73 since 2018/19. He started work on a producer project before meeting ENNY in summer 2019, who he began producing for and quickly moved to include management. His journey and growth has been an inspiration to those around him and you only need to check out ENNY's journey to find out more. Sometimes the people working behind the scenes don't have their stories told, and Paya is certainly one of them.
Jaden Bonsu, aka Eerf Evil, is a youth worker from Croydon, now living in Hackney. A passionate community organiser and incredibly talented musician and artist.
As an organiser, Jaden has come on board at ROOT 73 and created 'The Silhouettes Project' which is a compilation album and event series - they're special, as he is
Rapper & singer ENNY is a soulful lyricist with a story to tell. For the past year, the South East Londoner has been focussing on music, developing and refining her craft. Having slowly grown in confidence ever since her first Instagram-freestyle piqued attention in 2018, the upbeat yet no-nonsense observations of 'He's Not Into You' and 'For South' paved the way for the enormous success of 'Peng Black Girls', a track that celebrates Black-British womanhood in all of its filter-free glory. Now signed to Jorja Smith's record label FAMM, Enny finds herself in a position to become a real ambassador for her ends.
Producer extraordinaire Srigala has been busy behind the scenes producing some of the most exciting music in the scene right now. He's produced for the likes of Eerf Evil, Elisa Empirilee, Natty Wylah, Manik MC and many more, with his latest success being co-producing Peng Black Girls which charted in the UK. He's a creative genius and always brings something unique and special to the table.
Sam joined ROOT 73 as a talented young producer aged 19. Since then he's learnt the trade with the help of Maya and run countless sessions as part of our artist development platform.
He now runs paid sessions as a recording & mixing engineer, and manages all the label releases. Sam certainly brings a unique vibe to everything he works on. He epitomises what ROOT 73 is about.
Asher co-founded Root 73 and lead the initiative to find musicians for the artist development program. He is a talented MC going by the name of Kosher, and has produced countless tracks and artworks for the platform. He often runs the subsidised sessions and is keen on developing new talent. Asher also works at Atlantic Records.
Joe Mason entered the music industry in 2017. Starting out in radio promotion, he soon moved to ditto music, an online music distribution company, where he is now the head of the UK Label Services team. Joe has worked with a range of artists from new names to established charting artists from around the world. Over the last three years Joe has also helped manage several London-based artists such as Manik MC, Enny and Jasper Tygner.
21 year old producer / vocalist / pianist, combining jazz, soul and hip hop for a unique groove based sound.
Love is light. Artist of many mediums currently channeling through music. If you must – pigeon hole me. But I most certainly won't be boxed. Listen to the lyrics. Free flow and look no further than your own nose. The grass is most definitely green. Stay sprouting. Splay outwards and find beams.​​​​​​​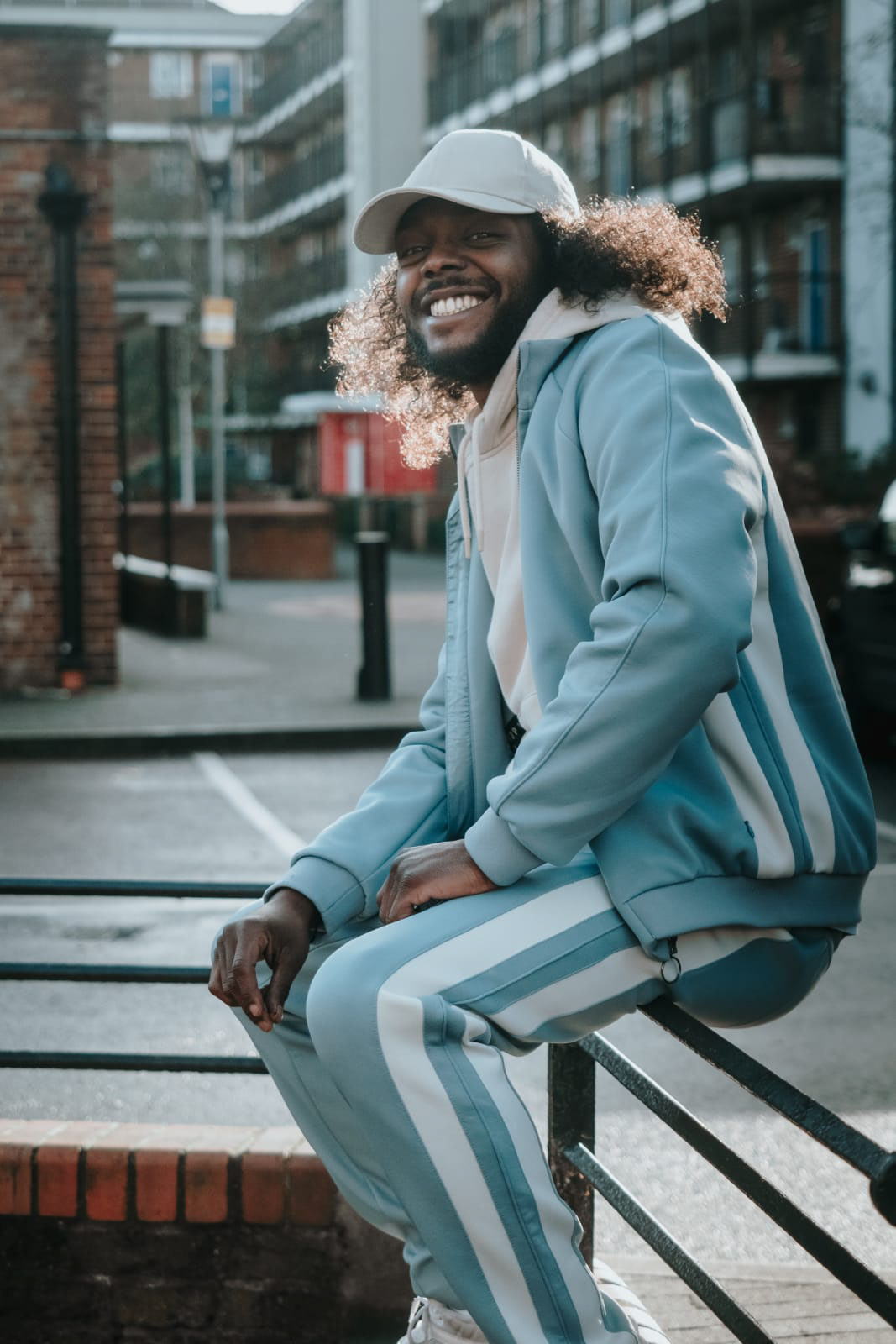 Kieron Boothe (born 23rd February 1994) is a British Rapper and Illustrator hailing from East London. Boothe released his first EP "It Feels Like Yesterday" in 2014 via soundcloud and has gone on to release a further 5 projects between 2015-19. Graduating in Graphic Design from University of the Arts London has given Kieron the advantage of being able to produce branding/marketing material for his own releases as well as a range of other artists both underground and commercial alike. He is known for his distinctive use of Jazz/Soul inspired Hip-Hop beats with a unique London twist.​​​​​​​
East London born singer and story teller Bel Cobain is a free spirited and creatively inspired artist merging Jazz, R&B and rap influences in a unique way.
The stories, communicated in a lucid yet poetic style are rooted in her own life experience and those of people around her. Painfully honest lyrics break the stereotype of the damsel in distress and paint the picture of the realities of growing up and interacting with inner city London: the system, relationships, and emotions.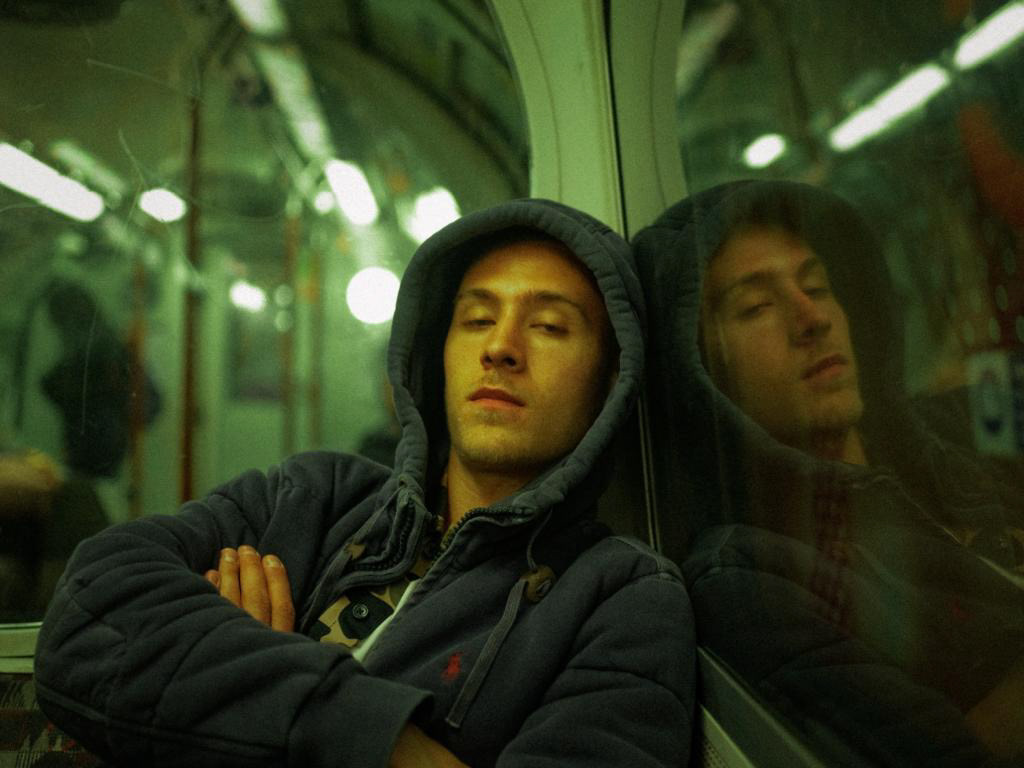 An instrumentalist, producer and rapper from London, Nix Northwest blends flavours of jazz, hip hop and broken beats topped with introspective lyrics and catchy hooks. The release of his self-produced debut EP 'Life's A Bitch, I Just Need An Early Night' in October 2019 was well received and saw Nix set a standard for what's to come in the future. It features guest appearances from long-time collaborators Lausse The Cat and B-ahwe along with a variety of instrumentalists Nix has worked with over the past few years in various projects. He is currently working on his next big release set for late 2020​​​​​​​
Rapper and artist from Hackney. Style has been dubbed as grime influenced hip hop. C.REM focuses his lyrics on the struggles of modern life and the task of bypassing its hurdles and temptations. C.REM highlights the challenges in his life growing up in London whilst illustrating his point of view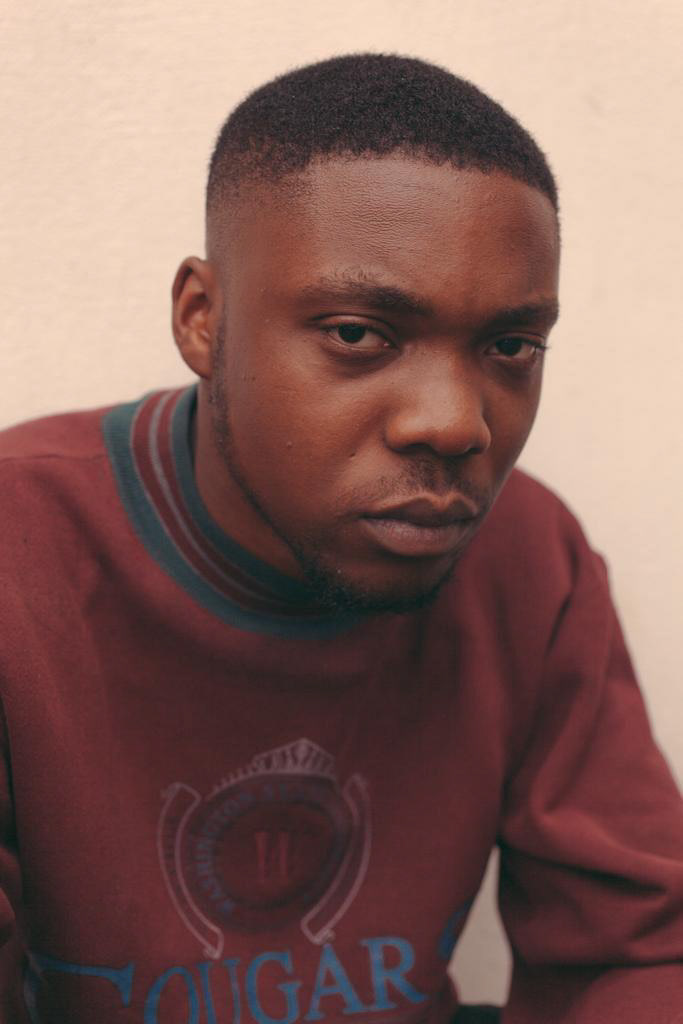 V1NE is a 22 year old, East London born rapper stemming from the collaborative 'JGUK'. His contemporary form of expression has taken the UK Rap scene on an unforgettable journey. V1NE has shown the type of maturity and creative vision that is rarely seen in the youth today. Many young artists today usually resort to the pitfalls of emulating "the London sound" and "the London visuals", but V1NE is refreshingly honest and original. He has gathered a group of kids from London and created a platform in JGUK for them to express their mind, pure poetry and close-to-home experiences.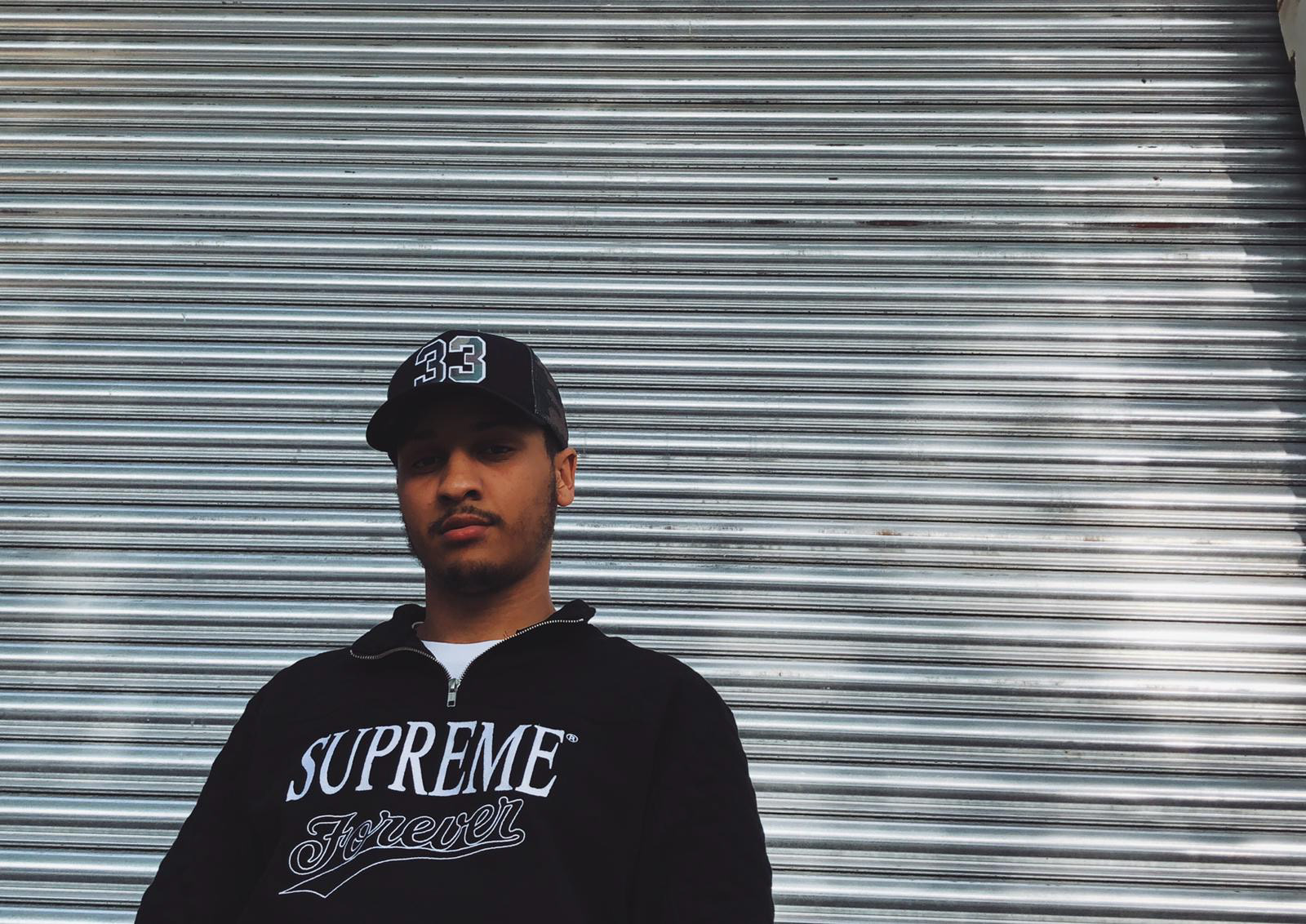 Dilson.wav is a young up and coming rapper/producer/songwriter bringing us his take on life in inner city London. He stems from the East London based creative collective JGUK. Dilson's sound is unique but still very compatible with the ears of the UK rap scene; as well as the alternative UK rap scene which could prove to be a game changer. Keep your eyes peeled.​​​​​​​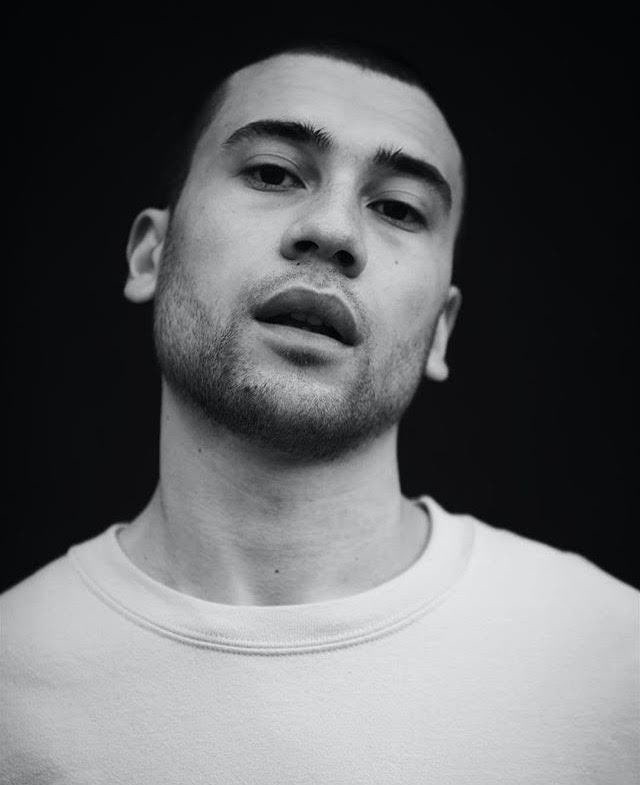 I don't feel even we even make music anymore, we make moods. Music is just as powerful as its ever been to me, probably even more. Its all about feels.
Any music that you can tell comes from the heart! Also shout out root for giving us the space to create!
I like to express my feelings and emotions on my life experience through my music.​​​​​​​
Meron T is a vocalist, singer-songwriter from South London. Her music combines the sweet sounds of Neo-Soul, topped off with Bossa Nova style vocals, influenced by the global spectrum of Jazz, Soul, and RnB. Meron's music attempts to break down the boundaries between these different musical genres, through the fusion of the distinct styles into one.
Tolu Shorts is a 23-year-old producer / legend from East London working with a range of artists including Sarah Isabella, JG UK, and Louis The Hippie. He works the hardest and does the most.